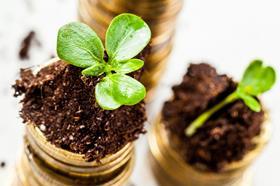 BASF Venture Capital, the corporate venture company of BASF Group, and Amathaon Capital, have announced that they are investing in the Tübingen-based bioinformatics company Computomics.
Computomics focuses in particular on predictive breeding technology for crops and has developed a 'cutting-edge artificial intelligence (AI)'.
The technology analyses the plant's genome as well as other factors such as local environmental data. Computomics can thus provide its customers with recommendations for the development of higher-performing crops adapted to future climates and speed up breeding.
Computomics' technology enables plant breeders to make a data-based preselection to identify candidates with the greatest yield potential for each environment and each region.
The disruptive technology combines traditional plant breeding processes with an 'extensive set of additional variables', such as the climate and future regional climate change, the soil microbiome, genetic diversity and agricultural practices, in order to fully capture the plant's environment and its genetics.
Taking into account all of this information, it simulates all possible crosses, explores the performance of millions of potential offspring and then chooses the most promising ones.

"Our technology is unique in the market,' said Dr Sebastian Schultheiss, co-founder and managing director of Computomics. 'Using it shortens the time-to-market for a new crop variety and also decreases land and water usage. By using naturally available biodiversity, it represents a competitive alternative to genetic modification.'
With the investment in Computomics, Amathaon and BVC said they were contributing to advancing the multifaceted transformation of agriculture and supporting the European Union's Green Deal.
"We were impressed by Computomics' pioneering technology and innovative business model," said Markus Solibieda, managing director of BASF Venture Capital. "The investment in Computomics is the latest in a number of our activities that support BASF's strategy of fostering innovations to realise the Green Deal. These innovations also include technologies that contribute to producing affordable and sustainable food."

According to Computomics, it is planning to use the investment to expand its global strategic and technical sales and marketing activities and to finance further research and development of its product portfolio.
The parties have agreed not to disclose the financial details of the investment.