Deal combines Kimitec's biologicals discovery capabilities with Bayer's global field-testing resources and crop protection portfolio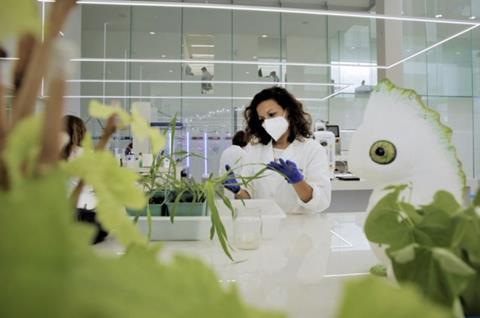 Bayer has become the latest company to announce a strategic partnership with Spanish biotech company Kimitec to accelerate the development of biological crop protection solutions and biostimulants.
As part of a global agreement, both companies will become key partners to advance and establish biological solutions derived from natural sources: crop protection products that address pests, diseases and weeds, as well as biostimulants to promote plant growth.
Dr Robert Reiter, head of R&D for Bayer's Crop Science division said the company is committed to providing growers with the benefits of biological solutions as part of an integrated crop management system.
"Every farmer can benefit from biologicals, from seed treatment to pest control, and Bayer will be bringing together systems of solutions to provide more value by providing farmers greater flexibility," he said.
Kimitec's MAAVi Innovation Centre in Almería is Europe's largest hub focused on biotechnology innovation.
The biologicals market is expected to grow to nearly €25bn by 2028, as consumer demand for low- and no-residue food products, and retailer food sourcing standards drive growers to look for new innovations in crop protection.
Kimitec has been developing biologicals that provide effective alternatives and complementary options to synthetic crop protection since 2007.
"15 years ago, Kimitec had a clear vision to change the way food was produced. Our agreement with Bayer will help us get closer than ever to materialising our vision as it allows us to expand our global footprint and bringing our technology to millions of growers for the first time," said Félix García, CEO at Kimitec.