Transaction described as "most significant to date" for agricultural production under glass in the UAE
BayWa has announced the successful completion of its flagship project in greenhouse production, with the sale of its majority stake in the climate-controlled greenhouse in the United Arab Emirates to Pure Harvest Smart Farms.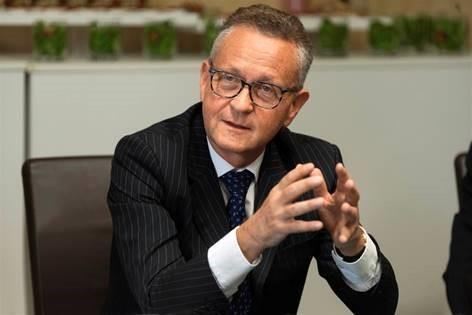 In addition to operating the 12 hectare high-tech production facility in Al Ain, Pure Harvest has taken over BayWa's majority stake in the joint venture with Al Dahra Group, Abu Dhabi.
The group said that, in the "fast-growing field of agricultural production under glass", the transaction was "the most significant to date in the UAE".
"As announced, we have successfully tested and implemented a business model in Al Ain consisting of the construction, operation and sale of innovative greenhouses," said Klaus Josef Lutz, chairman of the board of management at BayWa.
"With the resale that has now taken place, we are concluding our pilot project in Al Ain," he explained. "The unique know-how that our team has acquired on site gives us a significant knowledge advantage, which we will continue to use and contribute in future international cooperations."
In March 2017, BayWa and Al Dahra Holding founded the joint venture Al Dahra BayWa. The intention was to grow high-quality fruit and vegetables efficiently and in a resource-friendly manner in Al Ain and to market them exclusively to food markets in the UAE.
The project was also symbolic of the government's policy in the UAE, with the country pushing for a higher degree of self-sufficiency in order to become less dependent on food imports.
In the Global Food Security Index, which tracks food security, the UAE aims to become the top performer by 2051.
"We have always admired the scale and immense market potential of the Al Dahra BayWa project, as well as BayWa's collective global reach in nutrition, energy and building materials," said Sky Kurtz, founder and CEO of Pure Harvest Smart Farms.
"Our project was an early, important contribution to the UAE's food security and sustainability goals and a wonderful partnership between BayWa and Al Dahra," noted Georg Czerny, managing director of Al Dahra BayWa.
"We are proud of what we have achieved together and are pleased to now hand over this high-tech production facility to a specialised operator – in line with our project development strategy, which we as BayWa also pursue in the field of renewable energies," he added. "We will continue to cooperate with both Pure Harvest and Al Dahra in many areas to move closer to our common goal of a sustainable global food supply system."
For example, he said, cooperation was conceivable in the procurement of building materials, food supply chains and investments in renewable energies for the environmentally sustainable operation of further climate greenhouses.