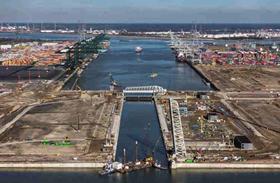 Belgium's drive to encourage UK businesses to use it as an entry point for Europe has doubled as it promotes its evolving and streamlined customs process, reports The Loadstar.
The publication writes that during a recent event hosted by the British Chambers of Commerce EU & Belgium, Werner Rens from Belgian Customs Authorities,said Belgium offered UK businesses seeking access to post-Brexit Europe the opportunity for a strategic partnership.
Rens told the website: "Becoming an authorised economic operator (AEO) in Belgium means you become a VIP, as far as Belgian customs is concerned."
"When doing closed border trade with the EU, Belgian customs offers the opportunity to displace the customs office, meaning that the business does not bring goods to customs for physical checks because the warehouse can become authorised as an 'approved place'. And as an 'approved place', your warehouse is recognised as a customs office."
Designated and recognised in advance by customs authorities, an "approved place" allows non-EU goods to be checked away from ports and other areas likely to be affected by congestion, and Rens said "several thousand approved places" were already operating.
Goods must be declared a day after presentation, designation is time limited and it must be at a site in the customs territory of Belgium, but he said congestion had been cut as a result.
Rens added: "In Belgium, we really believe in the extended gateway principle, which means moving the border posts away from the main ports in an effort to alleviate congestion and keep the supply chains flowing."