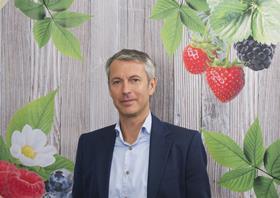 Following significant growth in several European markets over the past year, sales of fresh berries are poised to increase further in 2016, according to one of the continent's largest marketers of soft fruit.
Theo Houwen, managing director of Driscoll's EMEA, said that "astonishing growth" for berry sales in the Nordic countries and the Netherlands during 2015 was "only the beginning".
According to Houwen, overall quality in the berry market is increasing and, combined with a better understanding of consumer requirements, more retailers are offering berries year-round.
"Knowing who your shoppers are, can make a big difference in a market that is becoming more mature. Certainly when you realise that berry shoppers are spending twice as much in store than regular shoppers," he explained..
"We therefore support our retail partners with shopper insights and tailored category advice to get the most out of their in-store presentation and ultimately out of their berry turnover."
In the Nordic countries, the berry category is apparently surging into a leading position as far as sales are concerned. "Norway and Denmark especially are clear indicators of retail market trends and are setting an example for other European countries when looking to the growing number of people who enjoy berries on a daily basis," Houwen said.
"I believe this is the result of our focus on a specific group of consumers, who are looking for a healthy lifestyle through sports and conscious foods. They want to enjoy tasty meals that fit their way of life and that will bring them a feeling of happiness."
To meet those consumer expectations, Driscoll's continues to develop unique varieties. "Thanks to consumer tests and studies, it is clearer what the main consumer criteria of a successful berry variety are," Houwen notes.
"These preferences can change per country; for example, French consumers prefer aromatic berries, while pure sweetness is the first choice of Germany."
European unity
However, European consumers appear to have one thing in common: they want consistent quality throughout the year.
"For this reason, we are focusing on a long-term co-operation with independent growers in Europe and Africa, who are dedicated to work according our high quality standards," Houwen continued.
"This will allow us to deliver delicious products, no matter the time of the year. In addition, we are investing in our cold chain, so that we can strengthen our temperature management and increase the shelf-life of our berries, making sure our fruits stay fresh after arriving in store."
Driscoll's has based its recent success on developing close relationships with retail partners, Houwen observed. This has enabled them to introduce new products like blackberries to the market.
"I clearly remember the first time a pallet of delicious Dutch blackberries were coming from the fields. For years blackberries were known for their sour taste and poor quality, but these berries were so fresh and sweet. It was something Europe had never tasted before.
"Sadly, there was not much interest from the market in blackberries at that time, due to their unsuccessful history. By sharing our blackberry revival with retailers, they slowly started to see the big potential of these fruits."
Looking ahead, he said he was convinced that the "exceptional" quality of Driscoll's varieties and the effectiveness of its approach to in-store marketing were the secrets to achieving good commercial results in markets around the world.
"I'm convinced Driscoll's' exceptional product varieties and effective in-store approach are the key to success," he concluded. "Add to that the right positioning of berries as a delicious treat. It is our job to make sure berries remain more than just a commodity."
The group's challenge for the next ten years would be to ensure that consumers keep associating the Driscoll's brand with quality, and establish an emotional connection with its products.
"That is how we realise the true potential of this happy category. In the end, eating berries is always a little party, whether you enjoy them as a snack, put them in your morning yoghurt or share them with your family and friends."
Sandra Wolters and Newton Kalengamaliro of Driscoll's will be speaking at this year's Global Berry Congress, which takes place in Rotterdam on 14-16 March. To register for the event, visit the official GBC2016 website berrycongress.com.