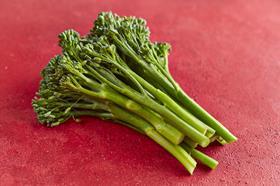 Production of Bimi broccoli is poised for significant expansion across Europe this year.
Over 2.5m additional seeds are being planted in North Western European countries compared to last year.
Production for the upcoming summer season is being planned in the Netherlands, Denmark, Finland, Norway and Switzerland. This will complement Spanish and Portuguese production, which is expected to increase by some 37 per cent this coming season, meeting growing demand in both local and pan-European markets.
With an increased appetite throughout Europe for new healthy products, local production in each market is a key focus for the coming year.
While still in the grip of the pandemic, healthy options are high on consumers' agendas and Coregeo, the pan-European master licensor of Bimi broccoli, is working closely with brand owner Sakata Vegetables Europe, to offer retail partners and consumers consistent, high quality supply.
Theresa Richards, Bimi broccoli marketing manager at Coregeo, said: "We're excited about the prospects for the Bimi broccoli brand across Europe.
"Team expansion will allow us to offer more personalised support to growers, licensees, and retailers, delivering bespoke marketing campaigns and solutions to keep pushing the brand to reach new heights."
Dave Samuels, Bimi broccoli brand manager EMEA at Sakata Vegetables Europe, added: "We are grateful to all of our licensees, retailers and stakeholders who have worked hard to put Bimi broccoli in the position it is in now, with year-to-date sales up 15 per cent for the April 2020 – January 2021 period.
"We're committed to continuing our support of the brand, investing in strengthening the internal team, as well as working with Coregeo to develop a strong marketing proposition in each country."