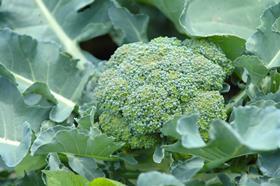 French marketer Prince de Bretagne is supporting the new broccoli season with a reminder to consumers that broccoli is very much a summer vegetable.
"Enough of the misconceptions: broccoli is a summer vegetable!" the company proclaimed. "Summer is approaching and so is the season for broccoli!"
Often considered and eaten as a winter vegetable, the French broccoli season is in full swing from June to November, the marketer stated, adding that a similar volume to last year was anticipated.
In addition to offering recipe suggestions and nutritional information on its website, Prince de Bretagne also details the efforts made by its broccoli growers.
The north Brittany coast's temperate oceanic climate is highly favourable for the cultivation of broccoli, a product that is sensitive to the cold during production. "Like all brassicas, broccoli requires real expertise for production in the open field," the company stated.
In addition, Prince de Bretagne has developed its "Grown without pesticides" eco-friendly range for broccoli, as well as for romanesco, cauliflowers, tomatoes, traditional shallots and pumpkins.
In the three years to 2019, the "Grown without pesticides' vegetable range has reached a production of 10,000 tonnes, according to the company.
"It is a real technical challenge, especially for field cultivation, and a revolution in agricultural practices, marking the third way for tomorrow's agriculture, to meet the taste and health requirements of everyone," Prince de Bretagne stated. "This approach, which is monitored by an independent body, makes it possible to promote the 'good practices' of Prince de Bretagne's market gardeners to consumers."
At the same time, Prince de Bretagne's organic offering continues to grow, the company revealed, with 120 market gardeners now engaged in organic farming, producing 60 fresh organic vegetables, including broccoli, romanesco and cauliflower.