Wide-reaching strategy built on four pillars: climate action, social responsibility, sustainable agriculture and sound governance
Calavo Growers has unveiled its new sustainability strategy and 2030 goals. Built on four pillars, climate action, social responsibility, sustainable agriculture and sound governance, the company's strategy is designed to focus efforts on the environmental, social and governance (ESG) issues that matter most.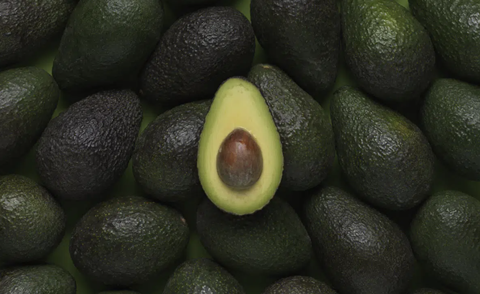 "ESG is a top priority for our customers, employees and our investors," said president and CEO Brian Kocher. "By publicly committing to these goals, Calavo is announcing that we're ready to meet the challenges ahead and committed to doing our part to transform the food industry into something truly sustainable.
"I'm very excited that we operate a company and within an industry where our ESG goals are completely aligned with our business initiatives and investments to drive customer and shareholder value."
Among its climate action goals, Calavo has committed to reduce its carbon footprint by 50 per cent by 2030 (against a 2022 baseline) across Scope 1, 2 and 3 emissions, and achieve a carbon neutrality for Scope 1 and 2 emissions by 2027. It has also pledged to cut food waste by half by 2030.
Under the pillar of social responsibility, the company has pledged to identify opportunities for community partnerships (based on community needs) at all of its locations by the end of 2024.
By 2025, it has committed to invest in multi-year partnerships with community organisations at each Calavo location, with a total minimum commitment of US$1.5m.
As part of the third pillar, sustainable agriculture, Calavo aims to ensure that all of its growers are engaged in its sustainability programme by 2030.
Moreover, by 2025, it has pledged to make 100 per cent of its packaging recyclable, reusable or industrially compostable, as well as to migrate at least 50 per cent of its packaging components to recycled content by 2030.
Finally, under its sound governance pillar, Calavo aims to integrate ESG into its financial filings and ensure ESG disclosures are independently verified by 2025. In the same timeframe it has further committed to integrating ESG into its enterprise risk management systems.
To support the new strategy and goals, Calavo is revamping its sustainability reporting cycle to align with its fiscal year, to better integrate ESG and financial disclosures.
The company also is launching a new internal ESG data management system, which will aid in providing auditable, verifiable ESG metrics and reporting history.
"Together, with oversight from the Sustainability and Corporate Responsibility Committee of the Calavo board of directors, these investments in ESG governance will enable industry-leading sustainability performance," the company said.