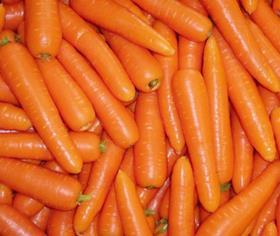 BASF and ADAS have warned carrot growers there is a high risk of disease this season and they should start fungicide treatments earlier than usual.
The two companies' Sclerotinia Germination Tool, whichmonitors disease timings each week for a 10-week period from June through to August, indicates that carrot crops are starting to become susceptible to the disease.
A joint statement read:'Many crop carrots are now at the nine to 10 leaf stage, with first signs of leaf senescence; cotyledons and first leaves become susceptible to Sclerotinia as they senesce.
We've seen carrot sclerotia germinate in moderately high numbers in Nottinghamshire and Cambridgeshire.'
DrPeter Gladders from ADAS warned that carrot crops are particularly vulnerable to infection by Sclerotinia around August to October.
'Growersshould continue checking for foliar disease in forward crops as diseaserisks could be high this season if showery conditions continue,' said Gladders.
Robert Storer, field vegetable product manager for BASF,concluded: 'This year the risk of all carrot foliar diseases is higher than usual so starting the fungicide control programme just prior to canopy closure is advisable to maintain disease protection in such a high-risk season.'