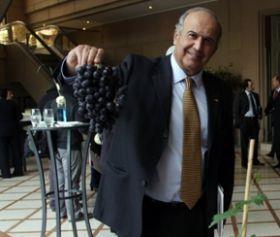 The Chilean fruit industry has a new table grape following the launch of the Iniagrape-one variety by the Chilean Agricultural Research Institute (INIA) and Consorcio Biofrutales.
With a black-bluish colour, big berries, good taste and excellent post-harvest performance, the variety will be highly favourable for export to markets including Asia, Europe and the US, according to a report by SIMfruit.
As a result, the breeders aim to strengthen the competitiveness of the Chilean table grape industry by offering new and better varieties to growers.
Iniagrape-one was bred through the Improving Grape Genetics Programme (PMGU) with the support of the Chilean Science and Technology Bicentenary Programme (PBCT), Conicyt and INNOVA Corfo.
Iniagrape-one will be ready for marketing during the 2012 season, according to the report.