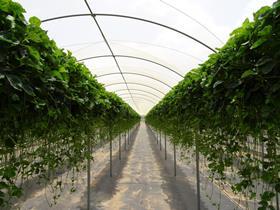 Global private equity firm Cinven is reportedly exploring the sale of Planasa, the Spanish berry business it acquired in 2017, in an operation that would be valued at around US$1bn.
El Economista reported on Wednesday that Cinven managers had made preliminary contacts with other funds, which have approached them as the investment boom in the Spanish agri-food industry gathers pace.
Jorge Quemada, who heads up Cinven's Spanish team, is said to be studying the possibility of launching a competitive process in the coming months.
Planasa was established by the Darbonne family in 1973 when it joined forces with the Caja de Ahorros de Navarra to improve the latter's asparagus cultivation. It gradually expanded into other products including berries, garlic and tropical fruit.
Today the company is a global company with one of the world's biggest plant research, nursery operations in berries and asparagus.
At the time of its acquisition of Cinven, Planasa was valued at €450m and had sales of €100m. Cinven took a 65 per cent stake in the company, with rest remaining with founder and former CEO Alexandre Pierron-Darbonne.
Since its acquisition by Cinven, Planasa has made a series operational improvements to increase its professionalism. At the beginning of last year, it appointed Michael Brinkmann as CEO, who has overseen double-digit growth in the company's turnover.
Pierron-Darbonne has since gone on to make a number of investments in other Spanish agri-food companies through his company Label Investments, including the acquisition of a stake in citrus group The National Fruit Company.