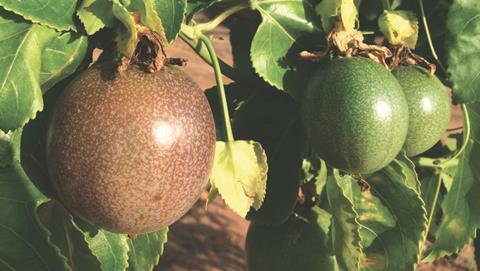 Faced with competition from cheaper exports from the likes of Egypt and Spain, Israeli exporters have been forced to specialise, with niche crops including radishes, microgreens and kumquats gaining in popularity. In this article from the June 2019 issue of Eurofruit, Gerry Kelman highlights some of the product areas in which the country's producers have been innovating.
Radishes
Radishes from Israel are increasingly in demand in Europe during the period from November through to the end of April. The cold winters of northern and western Europe limit radish production to greenhouses, thus rendering it very expensive. In the Western Negev, growers are producing about 8,000 tonnes of radishes, of which just over 50 per cent is for export. In 2017, Israel exported a total of close to 20,000 tonnes of radishes, a drop from the more than 30,000 tonnes exported in both 2013 and 2014. Over 70 per cent of the quantity exported is for Russia, while the rest is for Europe, mainly the UK, where a 'baby radish' variety is very popular.
Kumquats
Kumquats are very slowly gaining popularity as an export item from Israel. Cultivation in the country covers only around 30ha, of which almost all are mature orchards. The variety grown is highly resistant to cold and frost and will emerge from dormancy by the middle of June after prolonged warmer weather. Yields can be about 35 tonnes per ha, giving an annual production of close to 1,000 tonnes.
Exports have risen from 223 tonnes in 2015/16 to 367 tonnes in 2017/18. Europe is the main export target, in particular France, Belgium, the Netherlands and Slovenia, but some of these are "intermediaries" for farther destinations across Europe. Russia is increasing its share and received 70 tonnes of Israeli kumquats in 2017/18. Exports start in October and can carry on until May the following year.
Microgreens
Microgreens are an innovative product beginning to gain popularity in various markets. The plants cover a very wide range of culinary herbs and vegetables: bean sprouts, kale, lovage, broccoli, red amaranth, mizuna, mustard, garlic chives, shiso, red chard, spinach, watercress, thyme, rocket and sorrel, to name just a few.
The seeds are sown and germinated on raised tables in greenhouses. The plantlings are cut at 14 days, providing a high concentration of vitamins and other nutraceutical benefits. Recent studies indicate that all types of microgreens contain a vitamin concentration that is 10-15 times higher than in mature produce. Microgreens are marketed in shell clams of 200g and in punnets of various weights of 30g-80g.
The product was developed and is produced by 2BFresh, a subsidiary of tap (Teshuva Agricultural Projects), a company that markets its tapkits (growing structures and accessories) in the Philippines, South Korea, Mauritius and elsewhere. In Israel, microgreen production is at two sites – Olesh in the central coastal plain and in the Arava desert. In the meantime, 2BFresh has established other production sites outside of Israel, in Switzerland, Poland and Cyprus. 60 per cent of Israeli production is for export, to Europe, Hong Kong and Canada. Since exports started in 2015, they have been steadily growing.
Culinary herbs
With more than 40 types of herb being commercially grown, this segment has been increasing in importance in recent years. There are two export channels: by sea and by air. By sea freight, 70 tonnes was exported in 2017, 70 per cent to Europe and 30 per cent to Russia, with four major exporters. The volume of airfreight is much less – 9 tonnes per annum – with a much larger number of exporters involved. By air, 70 per cent is to the EU, 15 per cent to Russia and 15 per cent to North America and others.
Sweet potatoes
Although exports of this crop have significantly dropped from Israel in recent years, mainly due to cheaper supplies from both Egypt and Spain, demand from the local market appears insatiable. From about 700ha of cultivation (mainly in the Negev region, with a little in the Central Sharon district), 30,000 tonnes are consumed locally each year, while only about 5,000 tonnes per annum is exported.
The two largest exporters are ego and Nirim Crops, while both Yapro and Carmi export smaller quantities. Nirim is now focusing on organic and all the exported product is to its subsidiary in the Netherlands, where the produce is then re-distributed throughout Europe. The two main varieties cultivated in Israel are Beauregard (from Louisiana) and Georgia Jet, a US variety adapted in Israel for local cultivation.
Passion fruit
This exotic fruit, cultivated mainly in the Western Negev, is grown on about 150ha. Exports have reached about 50 tonnes per year, all airfreight, 80 per cent of which is handled by Yapro, a company founded in 2006 and with an office and facilities in Peterborough. Yapro focuses on root vegetables, mainly potatoes, carrots and sweet potatoes, as well as other exotics such as pitahaya and prickly pear.
Carrots
Carrot production and export from Israel is semi-mainstream. Carrots are grown on about 3,000ha of conventional cultivation together with another 400ha of organically grown. Of the 260,000 tonnes produced, about 80,000 tonnes are for local fresh consumption and 20,000 tonnes are for industry/processing. Exports were around 180,000 tonnes for a number of years, but this dropped to 140,000 tonnes for 2017. Recent figures show that, of the quantity exported, 60 per cent is to Russia, 20 per cent is to the EU and 20 per cent is for North America.
There are 12-15 major producers, mostly in the Western Negev area, most with their own sorting and packing facilities to enable direct export. The leading exporters are Shalit, Dorot, Yapro and Shluchot.