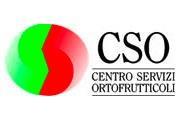 Italian fresh produce marketing body CSO has signed a new strategic partnership with European fresh produce association Freshfel Europe and the European regional producers' assembly Areflh aimed at supporting, defending and promoting the European fresh produce sector in the face of increasing pressures such as falling consumption and rising imports.
The new alliance, which will be further developed at a meeting scheduled for this coming October, was announced at a meeting in Ferrara to mark the CSO's tenth anniversary.
At the heart of recent discussions between the three organisations has been the issue of pesticide residue MRLs and their impending harmonisation, something which all three have been instrumental in bringing to fruition.
From 1 September 2008, harmonisation of MRLs across the European Union is set to take effect, a move that is expected to remove a number of existing obstacles to trade.