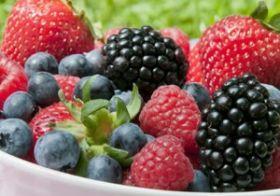 Berry marketer Driscoll's of Europe has confirmed it is changing its name to Driscoll's of Europe, Middle East & Africa as it looks to continue recent expansion into new markets.
The move follows a number of recent acquisitions by the company, which is based in the Dutch town of Breda, including two major deals aimed at expanding the group's supply based on the Iberian Peninsula.
Back in January 2011, the group completed a takeover of non-farming operations belonging to Alconeras, a soft fruit producer and breeder in Spain with coldstorage facilities in both Spain and Morocco.
The deal, first announced in November 2011, saw the supplier-marketer take control of Alconeras' own 20 per cent equity interest in Driscoll's of Europe, as well as Alconeras Spain, Alconeras Nursery and Alconeras Morocco.
At the same time, it was also revealed that Driscoll's of Europe was assuming responsibility for the activities of Portuguese supplier Berryport, previously a fully owned subsidiary of the US-based Driscoll's Strawberry Association.
'Since the merger with Alconeras and Berryport took place in January 2011, Driscoll's has been continuously expanding,' the group said in a statement.
'Therefore, the company is now ready to take the next step, by integrating activities in the Middle East and Africa.'
Expansion plans
As a result, from now on the firm will be called Driscoll's of Europe, Middle East & Africa, with Theo Houwen remaining as its managing director.
The group added that highlighting its new geographical coverage was a 'logical' step which would bring about 'substantial synergies'.
The Middle East region has become an important outlet for Driscoll's over the past few years, being close to its production areas in Morocco, Egypt and South Africa.
'Until now Driscoll's Middle Eastern customers were sourced mostly from the Americas,' the statement continued.
'Now, the company can extend this sourcing through its Moroccan, Egyptian, South African and European production areas.'
The main focus for Driscoll's over the coming months and years will be on growing its Middle East business by further expanding sales to customers in the region.
'In day-to-day operations this extension will have no direct consequences for Driscoll's growers or customers in Europe,' it stressed.
'This new structure is a great step for Driscoll's and fits its mission to delight berry consumers in all seasons.'