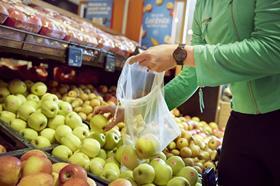 Several parties in the Tweede Kamer, the Dutch House of Representatives, including a number in the coalition government, are pushing for VAT on fruit and vegetables to be abolished to help reduce levels of obesity in the Netherlands, the NL Times reported.
The country's National Prevention Agreement, introduced in 2018 to tackle smoking, obesity and alcohol use, has been criticised by both the coalition and the opposition for its slow approach.
VVD MP Rudmer Heerema argued that the VAT on fruit and vegetables should be set at zero per cent as soon as possible, suggesting that arguments over what should fall under fruit and vegetables (canned beans, for example) could be resolved at a later date.
'Everyone knows what fresh fruit and vegetables are,' said Heerema. 'To start with, abolish the VAT on that.'
Van Ooijen announced that he would not return to this question until the summer, when a sugar tax could also be proposed.