Warning that community production under threat from uncontrolled imports from Morocco and new Farm to Fork strategy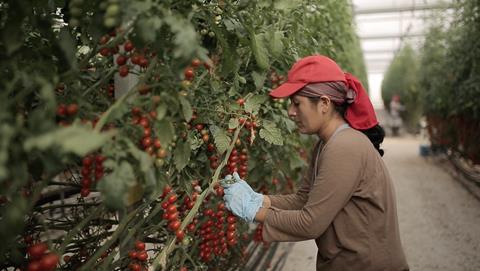 Tomato producers in southern Europe say the uncontrolled growth in imports from Morocco and new green policies under the EU's Farm to Fork strategy are threatening the viability of the European sector.
The warning comes after a meeting near Rennes last week of the European tomato contact group – made up of representatives from the French, Italian, Portuguese and Spanish sectors.
In a statement released after the meeting, the group said EU imports of Moroccan tomatoes have risen from 365,695 tonnes in 2013 – the first year after Morocco secured a preferential quota under its Association Agreement with the EU – to 557,225 tonnes in 2022. If the UK is included, last year's volume stood at 701,541 tonnes.
"It is in the British market where the loss of competitiveness of Community production is most clearly observed," it said. "In the same period, Spanish tomato exports to the UK fell from 143,182 tonnes to 70,780 tonnes, according to data from the United Nations Statistics Division as reported by Fepex during the meeting."
The group further called for the withdrawal of proposed new EU phytosanitary and packaging regulations derived from the Farm to Fork Strategy, claiming they will negatively impact the sustainability of EU sales because they will no longer allow European tomatoes to be differentiated from those grown outside the EU.
The group agreed to request an extraordinary aid payment from the European Commission of up to 10 per cent of the value of tomatoes marketed by the producer organisations, to compensate for the damage that is being caused firstly by the failure to apply safeguarding rules set out in the Association Agreement of the EU with Morocco, and secondly by the application of the tariff concessions of the Agreement to tomato production in Western Sahara, which is becoming the main tomato exporting area in Morocco.
The tomato contact group also analysed the forecasts for the summer campaign, which shows a downward trend of 5 per cent for the four countries as a whole, mainly as a result of lower yields.