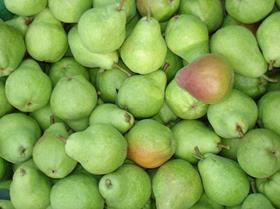 Firstfruits Marketing has announced the addition of Stadelman Fruit as its partner for pear growing and distribution.
The partnership officially began on 4 January, with shipping beginning on 10 January.
Stadelman Fruit has operated for over 100 years and has over 70 years of experience shipping pears for both domestic and international markets.
"Our experience combined with Firstfruits's strong retailer relationships will make for a robust partnership," said Troy Elliot, vice-president for Stadelman Fruit. "Everyone at Stadelman is enthusiastically preparing for 10 January."
The deal expands on Firstfruits' line of apples that is anchored by the proprietary Opal apple variety.
"We are excited to add Stadelman Fruit as a partner," said Chuck Zeutenhorst, president of Firstfruits Marketing. "This relationship will help us expand our already extensive fulfillment ability and continue to position us as a leader of the apple, pear and cherry categories."