Certification comes as recognition of company's social and environmental standards
Exotic fruit specialist FLP Colombia has been awarded B Corp Certification in recognition of its social and environmental standards relating to its governance, workers, community, environment, and customers.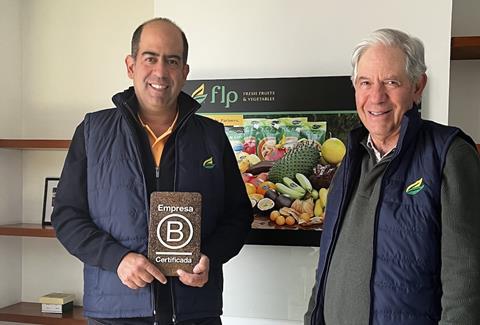 Juan Guiterrez, general manager of FLP Colombia, said the certification recognised the company's efforts to create value for its shareholders and to all stakeholders in its value chain.
"B Corp certification looks at sustainability in terms of impact, which we believe is the proper way to go about this complex topic. In this sense, we now have the tools to measure how positive or negative our impact has been, which shows us areas where we can improve moving forward," he said.
"When you are in the agricultural business in a country like Colombia, doing things right goes a long way in improving lives of people, generating adequate agricultural practices and taking care of water. We have seen that by approaching our business in a certain, profitable way, we generate positive impact for our workers, communities and the environment."
FLP's sustainability strategy involves several strands. The company is currently in the process of measuring its carbon and water footprint with the aim of developing a roadmap to enable their reduction.
"We are always looking for an edge to improve the different aspects of our operations like reducing energy consumption, improving the shelf-life of our fruit or searching for technologies to measure dry matter more accurately," Gutierrez explained.
"For instance, all our owned fields have drip ferti-irrigation. This is not common in Colombia, and we believe it has an important impact on water consumption, use of fertilisers, and better hedging against the effects of climate change."