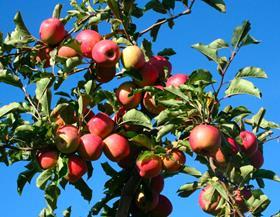 French interprofessional organisation Interfel revealed that it was hosting an exclusive event for local buyers and key importers at the Renaissance Hotel in Dubai, UAE.
The event coincides with this week's WOP (World of Perishables) Dubai exhibition, held at the Dubai World Trade Centre.
According to the latest market research, the fruit market in the Gulf reached over 20,000 tonnes in 2016 and is predicted to grow at a compound annual rate of 5.6 per cent until 2024.
According to the World Apple and Pear Association (WAPA), European apple volumes stand at 10.5m tonnes for 2019, including 1.65m tonnes of French apples – an increase of 6 per cent over the three-year average.
Thanks to plentiful sunshine and high summer temperatures, this season's French apples boast accentuated flavours and a higher Brix, matching well well with prevailing consumer tastes in the Middle East.
Approximately 11 per cent of France's total apple exports are sent to the region, an average of 40,000 tonnes between 2018 and 2019, according to the French Apple and Pear Association, ANPP.
The UAE and Saudi Arabia are the main destinations, together accounting for more than 58 per cent of volumes exported to the region.
Daniel Soares, Interfel's director of international marketing, commented: "France has a long history of exporting fresh fruits and vegetables to the Middle East. The superior taste and overall quality of our produce resonates well with Middle East consumers and has resulted in year-on-year growth – with forecasts indicating further growth in the coming years.
"In today's market we are seeing increasing competition from a number of other countries looking to showcase and promote their apples in the region. However, European apples thrive in the temperate climate and with abundant sunlight and respect for the environment, France consistently produces fruit and vegetables that are crisp and full of rustic taste, helping it to stay ahead of the competition."