Fresh Del Monte is prepared for a major uptick in demand for fresh-cut products and prepared salads as sports fans descend on the Middle East
In preparation for a boost in demand from international sports tournaments coming up in the Middle East region, Fresh Del Monte has announced the completion of its new fresh-cut facility in Doha, Qatar.
Construction on the 2,200m2 facility commenced in October 2021, a joint venture between Fresh Del Monte and Doha National Food Industries, a fully owned company by Al Watania International Holdings.
Demand for Fresh Del Monte's products is expected to double during upcoming events including the FIFA World Cup in Qatar and the Formula 1 Abu Dhabi Grand Prix.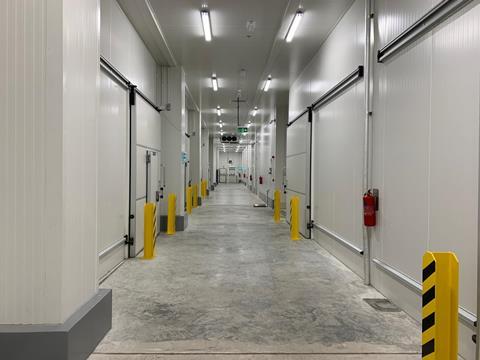 The company's Doha facility will reportedly supply a global quick service restaurant with ultra-fresh juice, fresh-cut fruits, fresh-cut veggies, freshly prepared sandwiches and freshly prepared salad bowls.
"The typical volume for the region is 15,000 tonnes per month, which is expected to double during the next few months," the company stated. "The new facility will be able to produce 5 tonnes of shredded lettuce and 3 tonnes of other vegetables per day; 2,400 litres of freshly squeezed juice per day; and the kitchen will produce 500-750 salads, sandwiches and snacks per hour."