Association's Annual Event in Brussels focused on building a fresh image for fruit and vegetables
Freshfel Europe held its Annual Event 2023 in Brussels yesterday (25 May), bringing together over 100 participants from the business under the theme 'A fresh face for fruit and vegetables'.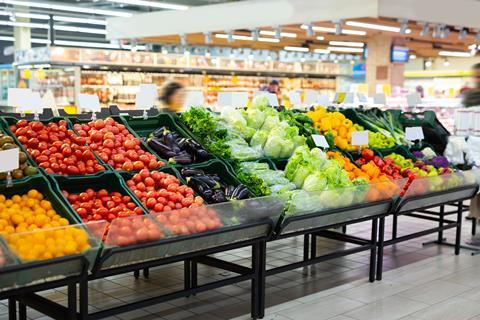 Delegates included experts from the fresh produce sector, European Commission professionals, members of the European Parliament and representatives from international organisations and associations.
The Annual Event Public Conference focused on building a fresh image for fresh fruit and vegetables and was preceded by Freshfel Europe's AGM, where the goals and ambitions for the association in 2023 were set.
Rejuvenating fresh produce to stimulate healthy and sustainable consumption was a key topic, with speakers from the European Commission, Wrap UK, Trianon Scientific Consulting, Planet Tracker and the OECD offering their views.
Freshfel pointed out that the fresh produce industry was facing several challenges related to climate change, misleading negative public depictions of products and a steadily decreasing consumption rate.
Many assets and benefits
The event focused on how the sector would position itself at the forefront of sustainable change, promoting accountability and responsibility to accurately showcase the many assets and benefits of fresh fruits and vegetables, portraying a 'fresh face' and the true qualities of the products.
"We cannot continue to ignore this problem," said Salvo Laudani, president of Freshfel Europe. "Just a few years ago, during the pandemic, we were the heroes. Consumers knew we were a sustainable food alternative with high health benefits and low environmental impacts.
"Now, fruits and vegetables are more and more often being portrayed negatively, with misleading and untrue information on water use, quality and safety and affordability being disseminated in communication outlets."
One of the most common current misconceptions was that fruits and vegetables had become unaffordable, with prices driven up by the high inflation rates of the last year.
"Estimations from Italy show that in 2022, monthly household expenditure increased by €446, out of which grocery expenditure accounted for €35 with 10 per cent being attributed to fruits and vegetables," Laudani countered. "That means that the inflation on fruits and vegetables only led to an increased cost of €3.5 more per month, or 0.1 cents per day, for Italian households."
Act now
Fresh produce is essential to the green transition and is central in European strategies such as the Green Deal, Farm to Fork, Fit for 55 and the EU Beating Cancer Plan.
Speakers at the event highlighted the urgency to act now to reach these goals and stressed that although fruit and vegetables had the capacity and qualities to take the lead in sustainability, there was still a lot more work to be done.
Innovational efforts, new technologies and farming practices were still in their infancy, they said, and greater attention must be paid to how to efficiently finance the efforts that needed to be made for the sector to remain proactive.
While the meeting identified several areas where progress could be made, regulatory and financial hurdles remained.
"Fruit and vegetables have a key role to play in the move towards a plant diet and sustainable food chains," noted Philippe Binard, general delegate of Freshfel Europe. "Yet, policy changes are placing hurdles on the sector's journey towards these objectives.
"Restrictions to the use of plant protection products, packaging, efficient labelling requirements and insufficient actions to stimulate innovation projects and consumption are impeding and delaying the move to fully sustainable fresh produce," he added.