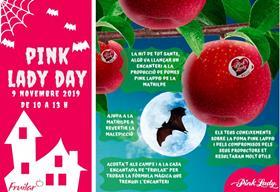 Catalan top fruit specialist Fruilar is organising an escape game for Erasmus students to mark the start of the new Pink Lady apple season.
This Saturday, 60 students from more than ten countries who study at the universities of Lleida and Girona will take part in the immersive game at the Fruilar plant in the Segre industrial estate.
They will compete in teams to solve various puzzles and complete the mission of saving the new Pink Lady crop.
The day will begin with a guided tour to the AgroMassot orchard in Torre-serona before continuing at the Fruilar packing plant in Lleida.
During the visit, they will be able to experience first hand the production, harvesting and packing process for Pink Lady apples.
"The escape game is part of the integration and welcome plan for newcomers at the universities and will be used to promote one of the main products from the Lleida region," Fruilar said.
The new harvest of the Pink Lady has started this first week of November.