Almost one-fifth of companies taking part will be participating for the first time, say organisers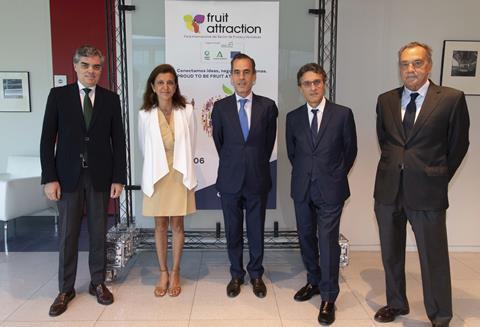 Andalusia is set to play a starring role as the inaugural Guest Region at next month's Fruit Attraction trade fair in Madrid.
This is the first time that Andalusia is taking part in this year's event, and it represents an opportunity to promote the region as a world leader in fruit and vegetables.
The Guest Region status, starting in 2022, is intended to be consolidated in the coming years, with the aim of reinforcing the visibility of the different autonomous communities and, above all, showcasing the diversity of Spanish production.
On this occasion, Andalusia will be given a prominent role and strategic visibility to promote the wealth of fruit and vegetables found in all its provinces and the extraordinary quality of its produce to the whole world.
Ifema Madrid and Fepex, organisers of Spain's Fruit Attraction trade fair, say this year's edition is set to be the biggest yet.
Speaking at a presentation ceremony on Friday, they claimed that the 14th edition of the fair, which takes place on 4-6 October, will feature 1,800 companies from 55 countries, more than 58,000m2 of exhibition space and is expected to draw a crowd of 90,000 from 130 countries worldwide, surpassing the figures seen in 2019, its previous biggest show.
Almost one-fifth of the companies will be participating for the first time.