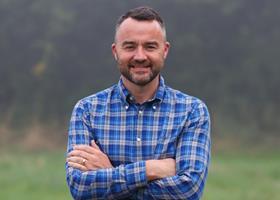 Global Fresh Exotics, the Ireland-based importer, grower and distributor of premium fresh produce, has announced the appointment of Richard Moore as managing director.
Moore reportedly brings over 25 years of leadership experience in the international and domestic fresh produce industry to the role, including ten years as commercial director at the Global Fruit Company, home of the Del Monte brand in Ireland.
Global Fresh Exotics has operated in the Irish market since 2000.
"Moore will guide the company through a period of enhancing its already highly respected position in the industry," the company stated."Excellence and best practice in ethical sourcing and food safety standards are always high on the agenda."
The Mangat family, owners and directors of Global Fresh Exotics, commented: "We are delighted to welcome Richard to the team.His local and international expertise and relationships, combined with his commitment to ethical and sustainable food sourcing aligns perfectly with our strategic goals to provide the highest quality produce and service at the best value to our growing customer base."
"I'm hugely impressed with what the team at Global Fresh Exotics has achieved to date,' said Moore. 'I look forward to continuing to drive their innovative, holistic approach and leading the dynamic team to be responsive to our customers' evolving needs in this fast-paced industry."