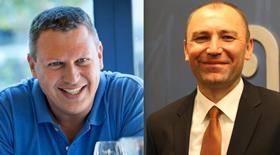 Global Grape Congress takes place on 30 June, offering a whole day of discussions on the latest trends and challenges in fresh grapes.
Following the first of the event's three tracks, which is centred on Asia and streamed live from Melbourne, Global Grape Congress turns toward Europe, identifying particular supplier countries to look out for on the European market in the future, including Uzbekistan, Moldova and Namibia.
Shown live from London at 11:00 BST (10:00 UTC), the Europe track will explore the development of new varieties by producers in Spain, Greece and Egypt, as well as the logistical challenges facing exporters today and the solutions available.
The Europe track opens withGlobal Grape Congress'sinternational sessions, covering key issues affecting the global table grape industry, including a discussion of proprietary varieties and the importance of intellectual property with Rafi Karniel of Grapa Varieties, Andy Higgins of IFG and Garth Swinburn of Sun World.
Before the congress moves on to the Americas track, the European segment concludes with a debate on the issue of sustainable packaging in grapes. We ask experts including Paul Hendriks, packaging manager at Dutch organics supplier Eosta, what the best alternatives to plastic packaging are and, crucially, whether they will be understood and accepted by consumers.
To read more about the fullagenda and extensive line-up of speakers and expert panellists, visit the Global Grape Congress website and register for free.