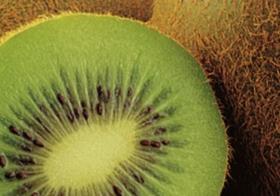 A pest with the potential to seriously damage New Zealand kiwifruit orchards has been found on fruit imported from Italy, Sunlive reports.
According to the Kiwifruit Vine Health (KVH) organisation, a Plant and Food Research scientist noticed two white peach scale insects on the Italian kiwifruit at a supermarket in Tauranga last week.
White peach scale insects have caused significant problems for the Italian kiwifruit industry, causing an estimated loss of 10-20 per cent to Hort16A crops.
The insect is thought to be able to adapt easily to New Zealand conditions should it make its way here, and is thus considered a serious threat to the kiwifruit industry.
Officials from the Ministry for Primary Industries (MPI) have conducted inspections of the fruit and determined through biochemical testing that the insects were not viable, therefore not posing a threat to the local industry.
Nevertheless, KVH chief executive Barry O'Neill has called on the industry for increased vigilance.
"MPI says there is a low risk but we don't see it that way," he said.
"White Peach Scale is of major concern, especially as it could easily adapt to New Zealand conditions.
"Our new gold kiwifruit variety G3 is more susceptible to scale than other varieties.
"The last thing we want to have is a more significant scale problem."
MPI officials have notified border staff to closely inspect kiwifruit coming in from Italy to ensure no more insects enter the country.