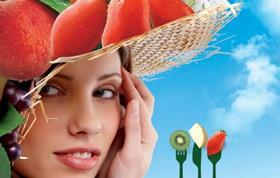 Italy's fresh produce business is banking on growth in the Middle East, Asia and North America in order to counteract diminishing returns in increasingly self-sufficient European countries, the recent closure of the Russian market and a complicated geo-political landscape in parts of North Africa.
With a total budget of €5.2m thanks partly to funding approved by the European Commission earlier this year, Italian fresh produce marketing and research agency Centro Servizi Ortofrutticoli (CSO) is preparing to spend the next three years running targeted promotions in those non-EU markets.
A new project, understood to be called Freshness from Europe, will European Flavors, which over the past few years has been the focus for CSO's spending to raise the profile of Italian fresh fruit and vegetables in overseas countries.
The new initiative will make its international debut at Asia Fruit Logistica in Hong Kong at the start of September. "As well as the markets targeted previously," reveals international development manager Federico Milanese, referring to North America and Japan, "we will be taking the promotion to United Arab Emirates, China and Hong Kong. With the new project, Asia and the Middle East are becoming of much more interest to us, especially for kiwifruit."
Whereas previously European Flavors did organise promotions in Russia, this time around the ban on EU fruit and vegetables has rendered such activities surplus to requirements.
In the longer term, Milanese says, uncovering new market opportunities for Italy's fruit exporters will be essential. "Expanding our sales in Asia could allow us, for a certain period, to overcome problems that exist at present in Russia and Libya."