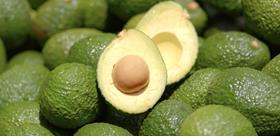 Consumers in Italy are eating more and more avocados, which means there is a big opportunity to develop the market in future.
That was the standout message to emerge from a recent press event organised by one of the country's leading fresh produce importers, Battaglio, and agrifood communications agency SG Marketing.
Last year, attendees heard, Italy imported around 25,000 tonnes of the fruit, according to FAO data, the vast majority of which was Hass. That represents an increase of 67.4 per cent on the previous 12 months.
"The avocado is a product with very high potential for growth in Italy," commented SG Marketing director Salvo Garipoli, who led a recent survey of consumer attitudes to avocados.
"It is universally recognised on the one hand as a superfood, and on the other as an extremely versatile, precious ingredient in the kitchen, one that makes lots of dishes more tasty."
With that reputation already fixed in the minds of Italian consumers even if they don't yet buy the fruit, there may be an opportunity to promote it more effectively to shoppers.
"A good 35 per cent of Italians want to see avocados sold alongside complementary categories with greater penetration, such as tomatoes, salads, courgettes, etc," Garipoli continued.
"In that way, what stands out is the overwhelming importance of better communication at the point of sale, which would help the user to weigh up their choice more easily and how they will use it in the kitchen."
Colombian supply partnership
Luca Battaglio, president of Battaglio, has seen the potential to grow the avocado category in Italy for some time.
"In our country, the avocado does have plenty of room to grow," he commented. "Per-capita consumption is around half that in northern Europe of the United States."
To satisfy that demand, the group recently forged a partnership in Colombia with a group called Agricola Persea, which manages a production area of 1,000ha high up in Valle del Cauca, in the centre-west of the country.
By doing so, it has secured access to guaranteed, 12-month supply of Hass avocados via what it describes as an extremely efficient and fully controlled supply chain.
"Together with our local partner CI Tropical, we have started a project that allows us to import fruit of the highest quality into Italy, and at the same time we have created an initiative which provides strong economic and social support for that production territory," Battaglio added.