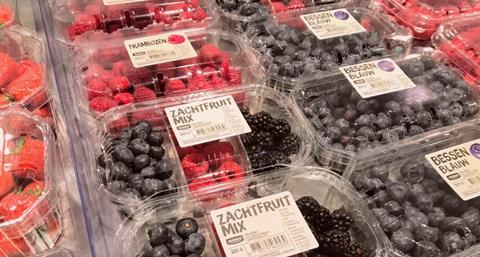 Fruitnet Insights is hosting a free online European market update on 23 June to reveal the latest berry category trends following several months of upheaval.
Click here for full details of how to join.
The event will explore how the European berry market has changed in the past three months as a result of the coronavirus crisis, and look at what this means for its longer-term development.
It will also include a preview of the forthcoming Global Berry Congress, which has been moved to 7-9 December.
Joining Mike Knowles, Fruitnet's editorial director for Europe, for the online briefing will be a number of leading analysts and industry experts, including:
Davide Perotto
Consumer insight director, Europanel (UK)
Cindy van Rijswick
Senior industry analyst – fresh produce, Rabobank (Netherlands)
Jaime Sánchez
Product Manager – berries, SanLucar (Spain)
Danny Francis
Head of Europe – berries, T&G and Worldwide Fruit (UK)
Samuel Rowe
Managing Director, BerryWorld Varieties (UK)
Jorrit de Vries
Head of Business Development – Northern Europe, Planasa (Netherlands)
Our speakers will discuss what what has happened to the fresh berry market since the start of 2020, as well as offering their view on where the soft fruit category stands in terms of its longer-term expansion.
They will also explain where investment should be targeted in the coming months, focusing in particular on variety development and the use of new technologies.
Fruitnet Insights' European berry market update is FREE to join online and is open to anyone with a smartphone or laptop and a high-speed internet connection. It starts at 2pm BST | 3pm CET on Tuesday 23 June 2020.

Click here for full details of how to join.
Global Berry Congress, the world's leading event for the fresh berry business, takes place in Rotterdam on 7-9 December 2020.