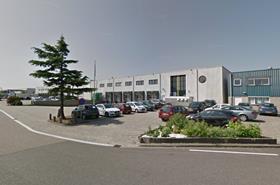 Chilean group Broom Logistics and its Netherlands-based subsidiary LCL have acquired a majority shareholding in Dutch coldstorage and logistics operator B&L Fruitlogistics, a move it says will enable it to offer and even more effective distribution service for fresh fruit and vegetables arriving in the European market.
Handling around 100,000 pallets of perishable produce each year from a range of sources including Chile, Peru, South Africa and Colombia, B&L would appear to represent a natural fit for LCL as it seeks to close the gap between producers mainly in the Southern Hemisphere and a broad network of importers, distributors and retailers across the continent.
In fact, LCL, which has had an office above the B&L warehouse in Barendrecht for the past few years, is understood to account for roughly 40 per cent of the company's annual volume.
Dawie Kok, managing director of LCL, said the opportunity to harness the potential of B&L's model made it an attractive business opportunity.
'Anyone in the Dutch fruit import and distribution business will recognise the name Bakker & Leenheer for their many years of first-class service and dedication to the European fruit import business,' he told Fruitnet, adding that Brian Bakker will continue to manage the company.
'At Broom Logistics and LCL, we take pride in being able to continue providing first-class, innovative solutions, supported by the present management and staff of B&L, extending our service scope and capacity, and managing the full supply chain from orchards through the retailers DCs in Europe.'
Ole Schack Petersen, group senior vice-president and chief strategy officer at LCL and Broom Group, said they looked forward to engaging with B&L's direct clients from a supply chain management perspective.
'It's a huge step forward in the sense that we now own and operate storage and handling space,' he said. 'The Broom Group continues to analyse business opportunities that will strengthen our service coverage to our target clients, complementing the services of both B&L and LCL.'
Sharon Kucharek, business development manager at LCL, also underlined the importance of the deal. 'This will enable us to add value by facilitating even more effectively the logistical flows of products from their origin to clients in Europe.'