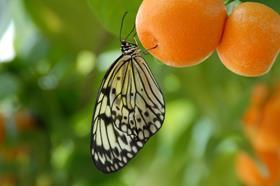 Retail chain Lidl Germany has worked with farm assurance brand GlobalGAP to create Europe's first fruit and vegetable production standard to improve biodiversity.
As the EU's Green Deal strategy pushes biodiversity high up the list of challenges for food producers and supply chains, retailers are increasingly aware of their obligations to support that goal.
According to GlobalGAP, the new management tool provides a way for fruit and vegetable growers to demonstrate their commitment to biodiversity according to scientifically proven criteria.
"It is scientifically proven that biodiversity loss is the biggest challenge for our planet - and for agriculture - next to climate change," said Marion Hammerl, president of Global Nature Fund, which was also involved in the project.
As well as Lidl and Global Nature Fund, GlobalGAP also teamed up with Sustainable Food Systems, Bioland, Nürtingen-Geislingen University and several growers across Europe to create the new series of benchmarks.
The add-on sets a cut-off date for the conversion of natural ecosystems to agricultural land, and requires a biodiversity management plan.
Those who sign up to the audit also commit to more effective criteria for soil conservation, integrated pest management, and more.
"The reference to the farm's interaction with neighbouring landscapes is a first step towards a landscape-based approach – urgently needed to halt biodiversity loss," Hammerl added.
Stefan Haensel, vice-president of international CSR purchasing International at Lidl Germany, echoed that sentiment.
"Biodiversity loss poses an existential threat to our ecosystems. As part of our CSR strategy, we address our risks and drive change," he said. "As a next step of our roll out, more than 250 growers across Europe will be audited."
Smart assurance
The certification provider also launched what it described as a 'smarter' version of its flagship Integrated Farm Assurance (IFA) standard.
The new version, IFA v6, is the result of two years' consultation with producers, suppliers, retailers and civil institutions around the world.
According to GlobalGAP, it is designed to connect a range of certification products and services – to monitor food safety, environmental sustainability, animal health and welfare, worker well-being, and traceability – in a simpler, more intuitive manner.
Speakers including GlobalGAP managing director Kristian Moeller, Eugenio Guidoccio from Rewe Group, Stefan Haensel from Lidl Germany, Ondina Afonso from Sonae MC, Alejandro Martínez Berriochoa from Eroski Spain, Dr Rainer Weisshaidinger from Sustainable Food Systems, and Ralph Dejas from Global Nature Fund, were all present at a meeting to unveil the standard at Fruit Logistica in Berlin.
"Smart farm assurance solutions represent the framework that will underpin all of GlobalGAP's future activities and support the goal of fostering the global adoption of safe, socially and environmentally responsible farming practices around the world," the organisation said in a statement.
Fruit Logistica also saw the launch of a new risk assessment on social practice within version two of GlobalGAP's GRASP scheme, one that helps producers to avoid worker exploitation, child labor, and human rights abuses.