International cold chain solutions provider adds Spain's Grupo Fuentes and New Zealand's Cold Storage Nelson to its network
Lineage Logistics has announced the acquisition of Cold Storage Nelson (CNS) in New Zealand and its intention to acquire Grupo Fuentes.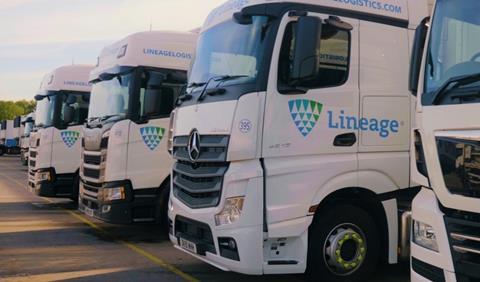 These are the latest of a growing number of acquisitions announced by the US-based international cold chain solutions provider in recent years as it works to strengthen its footprint in Europe and the Asia Pacific region.
Grupo Fuentes is one of Spain's principal transport and cold-storage logistics providers, headquartered in Murcia with facilities across the country.
The company operates a fleet of over 500 vehicles and trailers, six logistics centres, a cold storage warehouse in Murcia with 60,000 pallet positions and plans to expand the site with an additional 40,000 pallet positions and services supporting those facilities.
It is also a founding member of Reefer Terminal, a strategic partnership to create an intermodal transportation platform combining road and rail cold-storage transport services.
Harld Peters, president of Europe at Lineage said the addition of Grupo Fuentes will complement its existing presence in Europe.
"Spain is a major food producer in Europe, and our expanded presence there through the acquisition of Grupo Fuentes will allow us to manage a strategic connection between Southern Europe and Northern Europe, where Lineage has a strong existing footprint," said Peters.
"Grupo Fuentes will accelerate our ongoing expansion into transport services, which will enable us to deliver end-to-end solutions for our customers throughout the Lineage network and Europe broadly."
Rafael Fuentes, chief executive of Grupo Fuentes, said the Fuentes family is expected to continue to lead Lineage's business in Spain, and help drive the expansion of Lineage's road transportation network across Europe. It will also oversee the integration of Grupo Fuentes into the Lineage family.
"My father started the company with just one truck more than 30 years ago and the business has grown into one of Spain's leading providers of transportation and logistics services. I am proud to look forward to having the company form part of Lineage, as part of a global group at the forefront of innovation in the sector," said Fuentes.
Cold Storage Nelson is one of New Zealand's leading cold storage services, catering to producers of marine, agricultural, horticultural and manufactured food products, predominantly for export markets.
Jeff Rivera, Lineage's global chief operations officer, said expanding Lineage's footprint in Asia-Pacific through New Zealand, as a major primary produce exporting nation, has been a long-term strategic goal for the company.
"CSN has industry-leading skills in inventory control, compliance and traceability," said Rivera.
"CSN's facilities, combined with our industry-leading technology and innovation, will assist New Zealand customers to navigate increasing supply chain demands in New Zealand and internationally. We look forward to working closely with CSN's customers on these new opportunities."