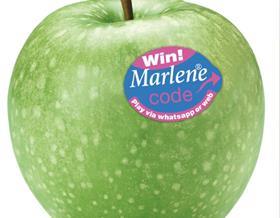 Italian apple consortium Vog has announced that the Win! Marlene apple competition is returning this year, with the hunt for lucky stickers open to people across eight European countries - Italy, Spain, UK, Belgium, the Netherlands, Denmark, Cyprus and Malta.
From 7 September through to 30 June next year, entrants can purchase Marlene apples from their local supermarkets featuring a competition sticker with a nine-character code. This code can be entered in a form on the Marlene website or sent by WhatsApp.
Four Honda SH125i scooters will be given as prizes in separate draws in each country, while the competition will end with a prize draw for the top prize – an Audi A3 Sportback e-tron.