Campaign shows evolution of Spanish melon brand through the ages
Spain's Melones El Abuelo has launched a a new marketing campaign to promote its Piel de Sapo melons. Under the 'Inicios' (Beginnings) tagline, it seeks to highlight the company's core values of passion, tradition and teamwork that have guided it throughout its history and continue to be a priority today.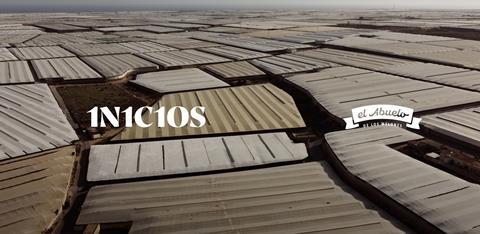 The campaign also celebrates the dedication of the group's farmers in Almería, Murcia and Castilla-La Mancha, where El Abuelo melons are produced.
It features a series of videos in which different farmers recount first-hand the history of melon cultivation in Spain, showing the technological evolution of the sector, and how commitment and passion contribute to ensuring that the flavour of the product is maintained through the ages.
"We want to recognise and thank the hard work of the farmers in our production areas. Without them, we would not be able to produce the delicious melons that we offer to our customers," said manager Celedonio Buendía.
"We want to share the story and the passion behind each of our products and highlight the importance of constant work and dedication in production."