Italy's pear, kiwifruit and apple exporters have received a significant boost in China, South Korea, Taiwan and Thailand following a series of recent inspections.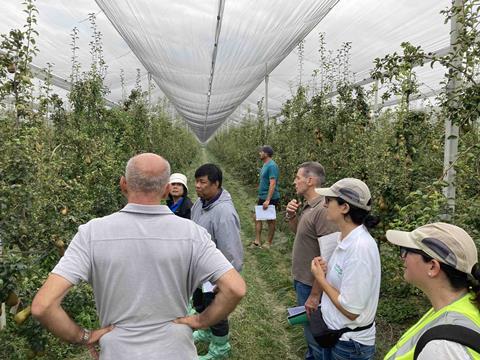 Markets in Asia are increasingly open to exports of pears, apples and kiwifruit from Italy, according to representatives at trade and market access specialist CSO Italy.
The organisation recently organised four inspection visits in the region, each designed to facilitate the export of certain Italian fruits to those countries.
Those inspections took place in China for pears, South Korea for kiwifruit, Taiwan for apples, and Thailand for pears.
After a six-year wait and a concerted effort on the part of the Region of Emilia-Romagna, CSO Italy and several Italian exporters, a protocol that authorises the country to export pears to China was signed on 26 June.
The agreement represents a major breakthrough for the Italian pear sector, which has been drastically reduced in size over the past few years years as a result of disease outbreaks, droughts, and, more recently, floods.
Negotiations started back in 2017, but were slowed by the Covid-19 pandemic and only resumed at the end of 2021.
After a succession of technical hurdles were cleared, the first series of so-called hybrid inspections (real and virtual) took place in September 2022.
These saw Chinese officials visit companies in Emilia-Romagna, where 70 per cent of Italy's national pear production is located.
Now, following a second hybrid inspection by Chinese officials in September to check that certain conditions have been correctly implemented, it is expected that Italian exporters will be given the green light to send their pears to China in time for the start of the 2024/25 season.
"A special thanks must go to the Italian Embassy in Beijing for everything they have done over all these years. Together with [the Italian agriculture ministry] Masaf, they have supported us every step of the way," says Simona Rubbi, head of international relations at CSO Italy.
"During both visits, the two representatives from the Chinese Embassy in Rome have made it easy for all of the Chinese technicians connecting remotely to understand everything."
Chiara Bignami, who supported Rubbi's work to foster stronger trade relations with China, agrees that the teamwork shown by Italy's regional and national officials, was "fundamental" to this latest breakthrough.
"And it's also down to great support from the companies themselves, who have also demonstrated great professionalism, despite the dramatic situation in which the pear business finds itself."
The protocol negotiated provides for various options in terms of shipments, including the possibility to use traditional reefer carriers that have apparently already been used to halve the journey time for Italian kiwifruit shipments to China.
"Now we will work on the apples," Rubbi adds, "and we hope that the times will be shorter."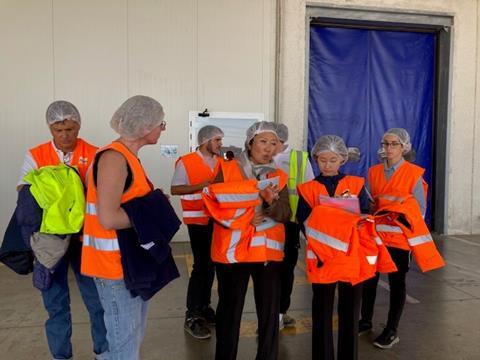 New doors open
A separate visit by Thai inspectors, aimed at opening the Thai market to Italian pears, took place in mid-September as part of a wider set of checks coordinated by the European Commission on behalf of Italy, Belgium, Netherlands and Portugal.
With those officials reportedly pleased with what they saw in Emilia-Romagna, a final protocol that allows exports to begin should be published in early 2024.
For Italy's kiwifruit business too, a new opportunity has emerged in South Korea. In October, it sent inspectors to check orchards and packhouses in Emilia-Romagna, Piedmont and Veneto. And just days later, formal authorisation came to begin shipments immediately.
And Taiwan is also expected to open its doors to Italian apples very shortly, after a formal inspection of production and packing centres took place in Piedmont, Lombardy and Veneto in mid-October.