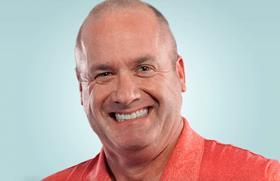 Oppy has welcomed what it has called a 'diverse set' of apples and pears as it transitions from the domestic to the imported crop.
The Vancouver-based grower-supplier said that the imported offerings were arriving from either New Zealand, Chile or Argentina.
Apple varieties will consist of Royal Gala, Fuji, Braeburn, Granny Smith, Ambrosia, Smitten and Pink Lady, as well as club varieties like Envy,Jazz and Pacific Rose.
The group said its pear assortment of Bosc, Bartlett, D'Anjou and Abate Fetel varieties also included a strong organic programme, specifically from Argentina and Chile.
Despite a growing season challenged by weather and labour shortages, Oppy's director of apples and pears Roger Aguirre anticipated a strong follow-up to the domestic season.
"Even the best growers in the world can be affected by Mother Nature just like anyone else,' he said. 'Customers can be reassured that we don't make exceptions to our standards and we look forward to delivering some of the best eating fruit in a seamless transition."
Envy and Jazz apples hold top-ten category positioning and offer 'memorable flavour and crunch' with prime retail sizing to suit all shopper demographics, according to Oppy. "Oppy has shopper-targeted and volume-driving promotions in the coming months," Aguirre confirmed.
Aguirre noted that with the heightened demand for organic apples evident in their double-digit year-on-year growth to a 16 per cent share of total category sales and 12 per cent share of pounds, organic Envy and Jazz volumes are set to increase in the years ahead.
Delivering fruit nationwide, ports ranging from Philadelphia, Miami, Houston, Los Angeles, Seattle and beyond will receive good supply, Oppy confirmed.