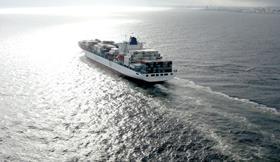 Dutch technology firm Otflow has expanded its partnership with BroomLogistics to add seven new countries to its service region: Chile, Peru, Colombia, Costa Rica, Ecuador, Argentina and Bolivia.
Since last year, BroomLogistics / LCL has been the representative of Otflow in South Africa. Now all Otflow-related businesses will be taken care of by the sales division of BroomLogistics, PLS (Perishable Logistic Services).
According to Otflow's head of sales, Michiel Minnaar, BroomLogistics' presence in Latin America made the logistics company an ideal partner.
Otflow's container floor cover is designed to improve the air circulation in reefer containers, reducing hot and cold spots. "By doing so, you improve the quality of the fruit," said Minnaar, "leading to fewer claims, higher profits, less fruit waste and happier customers."
Research from the University of Wageningen showed that the Otflow floor cover reduced the temperature difference between the warmest and coldest locations in shipments of pre-cooled grapes by around 30 per cent.
Otflow's service is especially suited for temperature-sensitive produce and high-quality, expensive items, as well as for long transit times and cold-treatment shipments to the US and China.
"Latin America ticks all the right boxes, especially on fruits like blueberries, cherries, avocados, mangoes, grapes and stonefruit," said Minnaar. "It was a must for us to partner up with a well-known player in the industry, with a strong presence and network in South America, like BroomLogistics. Especially now that BroomLogistics has started a sub-branch called PLS to offer its customers post-harvest solutions."
For countries without a distributor, Otflow revealed that it offered direct shipping from Rotterdam to any destination worldwide.