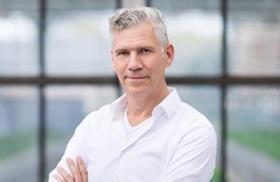 Berry breeding company Plant Sciences has appointed Frank Coppens as chief executive of its subsidiary Plant Sciences Europe (PSE) as it looks to roll out more of its premium varieties to the European market.
Coppens, who has more than three decades' experience in international business management, development and leadership, will take up the role at the start of June and is expected to lead the group's expansion in Europe, including the introduction of new primocane blackberries and blueberries.
"PSE will be well positioned for meaningful growth under the leadership of Mr Coppens, who brings extensive market experience and relevant leadership expertise," the company said in a statement.
After nearly two decades operating from a home office in California, Plant Sciences established its European arm in the Netherlands in 2016, with the goal to offer more of its premium berry varieties to customers and partners throughout Europe.
The group and its affiliate companies maintain a number of strategic relationships with leading professional plant nurseries and exclusive fruit growing partners across the continent, managing those partnerships from its bases in both the Netherlands and Spain.
"Plant Sciences has expansion plans for the whole of Europe and the UK," the statement continued. "These plans focus on development and market expansion of elite varieties originating from the breeding programmes of Plant Sciences and its affiliate companies, including Berry Genetics, Inc, Strawberry Sciences, LLC and Fragaria Plant Sciences BV. The plans also include beginning to roll out its first primocane blackberry varieties and blueberry varieties."
Coppens will work closely with PSE's commercial director Daniel de Vogel, who joined Plant Sciences in 2011 and oversaw the creation of its European division.
David Johnston, who first joined Plant Sciences in 2009, will also work alongside Coppens in his role as PSE technical director.
"Two notable positions that will lend themselves well to Frank's new position at PSE include time at Daimler Benz in the Netherlands, the Nordics and Germany and at Van den Elzen Plants in the Netherlands," the company added.