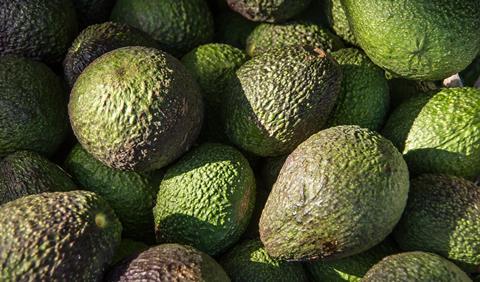 You might expect that selling a lot more avocados in a market like the US, which already consumes more than a million tonnes of the fruit each year, would be out of the question.
However, it's a goal that promotional body the Hass Avocado Board (HAB) says can definitely be achieved following the publication of what it describes as the industry's first avocado category development tool.
In 2019, per-capita avocado consumption in the US was 3.4kg (7.6lbs) per capita, placing it among the top five markets in the world.
"The total volume of conventional Hass avocados sold in the country jumped up to 2.49bn pounds (1.13bn tonnes), making them the envy of the produce industry," says the group. "However, there are still opportunities for growth."
To that end, HAB has published a document called the Market Opportunity Matrix, which is designed to help the industry understand where new market opportunities for avocado sales might lie in the US.
"The matrix provides an understanding of 45 markets, which have unique profiles and vary significantly by population, category development and other related measures," the organisation explains.
The tool uses a number of different models to compare markets across the country according to factors like population, spending power, growth potential, distribution methods and commercial strategies.
"The Market Opportunity Matrix is a hands-on tool based on actual data, with predetermined measures, so users can generate their own insights based on their needs," the board adds.