French kiwifruit specialist Primland is continuing its "We are growers" positioning for Northern Hemisphere exports, establishing partnerships for Oscar kiwifruit with growers in Greece, Italy and Portugal
For the last three years, French grower-marketer Primland has been developing sustainable export partnerships with kiwifruit growers abroad that adhere to the company's strict approach and values.
Through such partnerships, part of the company's "We are growers" positioning for the Northern Hemisphere season, Primland has extended its operations into Greece, Italy and Portugal, providing producers there with the knowledge and expertise that the company has gained over the years in its own orchards, including on research and development, technical equipment and sustainable development.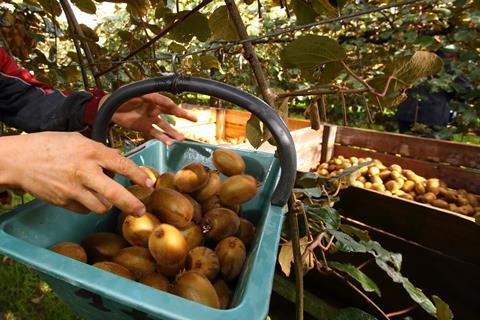 Primland said it guarantees the best quality standards by providing internal quality service teams, independent quality audits, the creation of exacting specifications and integration into the group's global corporate responsibility approach.
According to Primland, the growers it works with can benefit from 40 years of commercial activity, including more than 350 customers worldwide, international trade fair participation, promotional support for wholesalers, packaging innovations, events and in-store tastings.
The company also helps to advise its partners on compliance with sanitary controls and regulatory procedures, while continuing to boost the reputation of the Oscar brand among consumers through PR programmes and influencer and social media partnerships.
"In this way, many producers outside of France can provide Primland with their terroir, knowledge, expertise and fruit to be marketed under the Oscar brand," the company stated.