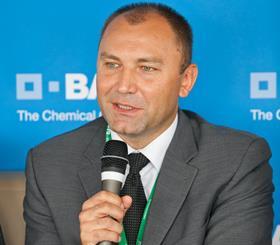 Andriy Yarmak, an economist at the UN Food & Agriculture Organisation, sees significant opportunities for two less recognised grape producers, Uzbekistan and Moldova, even if a long road lies ahead for both countries.
Uzbekistan currently stands as the 11th biggest global exporter of table grapes at around 140,000 tonnes, with Moldova at 16th place with around 80,000 tonnes.
Uzbekistan's earliest varieties are reportedly ready for export as early as June, while Moldova is the source of the most affordable table grapes among the top global exporters, according to Yarmak. "Recently, there have been a lot of requests from the UK and other countries," he says.
One of the main problems for both countries is a lack of modern varieties known by European consumers. In addition, the top variety in Moldova, known as Moldova, is seeded, while in Uzbekistan, around 72 per cent of varieties are seeded.
"New consumers are therefore less likely to choose these grapes," says Yarmak. "In Uzbekistan and Tajikistan, there are many very traditional varieties, but no internationally recognised or known ones. Also the taste is much sweeter than what Europeans are used to."
Pushing Uzbekistan toward a path of diversification is also increasing competition on the Russian market, including from Turkish, Iranian and Indian grapes.
This is an abridged version of an article published in Fruitnet's upcoming special, Fresh Focus Grape. Subscribe here.
Andriy Yarmak is also speaking about Uzbek and Moldovan grapes at the online Global Grape Congress on 30 June. Register free here.