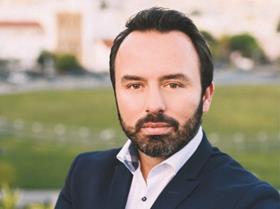 Abu Dhabi-based agri-tech firm Pure Harvest Smart Farms has announced plans to invest over €30m (Dh130m) in the construction of a hi-tech, climate-controlled farm in Kuwait.
The facility will supply locally grown, premium quality fresh fruit and vegetables all year round to the Sultan Centre (TSC), one of Kuwait's largest independent retailers, which also has stores in Oman, Jordan and Bahrain.
A shared visitor's centre will demonstrate Smart Harvest's technology to customers, showing how produce can be cultivated in harsh environments, utilising up to 90 per cent less water than conventional agriculture.
"There has never been a more pressing time to invest in food innovation in the region,' said Khadija Oubala, chief executive at TSC. 'The region's longstanding dependence on imports paired with a growing demand for fresh produce highlight the importance of local farming. Pure Harvest is developing a state-of-the-art local farm that can provide organic fruits and vegetables fresh from the farm to TSC stores. We are committed to providing quality, variety, value and services that customers demand, and investing in homegrown fresh produce is the way forward."
Even prior to the Covid-19 outbreak, food security had become a major priority for Gulf nations. According to Chatham House, GCC states presently import up to 90 per cent of the food they consume.
"We are investing heavily to reinvent our offering to better serve our customers,' explained Nicolas Allan, chief operating officer at TSC. 'TSC's commitment to this off-take partnership with Pure Harvest is designed to meet the demands of our customers to deliver premium quality, locally-grown and pesticide residue-free fresh produce at affordable prices. We are investing before the growing system is built, which enables our partner to scale but also helps to eliminate waste in the value chain, including freight costs, which ultimately benefits our customers in the form of value-for-money.'
In 2018, Pure Harvest produced its first greenhouse tomatoes, and has since been experimenting with greens and berries.
Sky Kurtz, co-founder and chief executive of Pure Harvest Smart Farms, commented: "Through this partnership, together TSC and Pure Harvest further food security, water conservation, economic diversification and sustainability within Kuwait and the region."
Pure Harvest recently secured a multi-stage investment commitment worth more than US$100m from Wafra International Investment Company to drive the research, development and deployment of advanced controlled environment agriculture solutions in Kuwait and across the region. The company is also currently expanding its capacity in the UAE and Saudi Arabia.