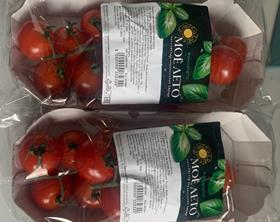 Russia's latest ban on tomato imports, on this occasion targeting those arriving from Azerbaijan, has convinced many analysts that tomatoes are being used as a political football by Moscow.
Last week, Russia's Federal Service for Veterinary and Phytosanitary Surveillance, Rosselkhonznadzor, announced that Russia was banning tomatoes from Azerbaijan, citing safety concerns.
However, Azerbaijan's involvement in a conflict over the disputed region of Nagorno-Karabakh with its neighbour and Moscow ally Armenia has led to political speculation, according to Republic World.
The ban also covers Azerbaijani apples, but it is the impact on tomatoes that is expected to hit the country's suppliers hardest, with almost all exports going to Russia.
According to RT, Russian imports of Azerbaijani tomatoes totalled nearly US$190m last year, accounting for around a third of the country's tomato imports.
The watchdog also suggested that Russia was considering broadening an earlier ban on tomatoes and peppers from parts of Turkey, which backed Azerbaijan during the conflict.
Meanwhile, last month, Russia banned imports of greenhouse tomatoes and peppers from the Fergana region of Uzbekistan, following the alleged detection of tomato brown rugose fruit virus (ToBRFV).
Russian analyst and tomato specialist Tatiana Nazarova described the current situation as 'dramatic', revealing that producers in countries slapped with bans stood to make huge losses. However, she doubted the bans were anything other than the result of industry lobbying.
'With bans on tomato imports from Azerbaijan, Turkey, Armenia, Belarus, Uzbekistan and almost from Morocco, though not officially, producers in all these countries are facing huge losses,' she said. 'Greenhouse producers plant according to their programmes with buyers. Now they have to destroy thousands of tonnes of production.'
Although the bans are justified by the alleged detection of viruses including Pepino mosaic (PepMV), Nazarova revealed that three out of four samples of Russian-produced tomatoes she bought in-store had tested positive for PepMV. 'The virus is everywhere, so it cannot be the reason,' she said.
According to Nazarova, Russian-owned greenhouse production covers just half of domestic demand. 'Russian producers have very highproduction costs and they havemisused huge investments,' she said. 'Now they would like to increase the price of their productionand destroy any competition from other countries that are more efficient in terms of production costs.'