Nearly US$40m of investment will be used to expand processing capacity and drive sustainable development
Sahyadri Farms Post Harvest Care has raised Rs3.1bn (US$37.8m) of new investment from a group of European backers.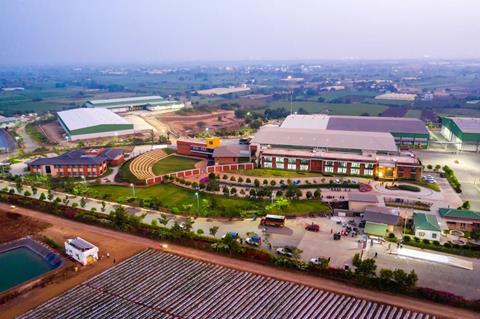 The Indian farmer-led company intends to use the investment to expand its processing capacity for fruit and vegetable-based products, set up a biomass plant to generate electricity from waste and enhance its infrastructure, including packhouses.
The impact-focused group of investors included Incofin, Proparco, Dutch entrepreneurial development bank FMO and Korys. Alpen Capital acted as exclusive strategic advisor to Sahyadri Farms for this transaction.
Vilas Shinde, founding farmer and managing director of Sahyadri Farms, said the company had come a long way from the group of ten farmers that came together in 2010 to collectively produce and export fresh grapes to Europe.
Now Sahyadri Farms is one of India's leading fruit and vegetable export and processing companies servicing over 18,000 farmers, covering more than 12,000ha and nine crops
"The idea of Sahyadri Farms is to unite farmers and make them think like professional entrepreneurs. We are building a sustainable, scalable, and profitable organisation for all our stakeholders by making farming profitable and viable activity for each small and marginal farmer," said Shinde.
Françoise Lombard, chief executive of Proparco, said her company was proud to become a shareholder of Sahyadri Farms alongside Incofin, Korys and FMO.
"This investment in a leading Indian agricultural company committed to a responsible approach will generate many positive social and environmental impacts," said Lombard.
"First, nearly 15,000 farmers will be able to enter a modern supply chain, with access to regenerative farming practices and quality equipment, enabling them to increase yields and quality of their production, while reducing farm losses and the use of pesticides and fertilisers.
"Thanks to this investment, Sahyadri Farms will be able to implement concrete measures to adapt to climate change, but also to mitigate it by increasing its share of renewable energy production to more than 50 per cent, and finally, to implement its zero waste policy".