Association says the international qualification is the first Master's designed by the industry and for the industry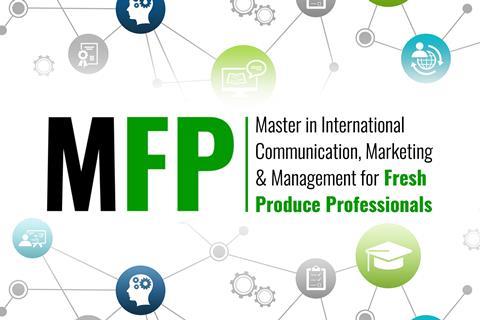 The Southern Hemisphere Association of Fresh Fruit Exporters (Shaffe) has launched the Master's Degree in International Communication, Marketing and Management for fresh produce industry professionals to address the need to update knowledge and acquire better tools for strategy planning and decision making.
"Industry professionals are looking to strengthen their competencies, skills and knowledge in a range of topics that are key to enabling them to understand the complexities of the changing global fresh produce industry," said Shaffe president Charif Christian Carvajal.
"This is a great opportunity to discuss the challenges of tomorrow and the complexities of our industry today."
Marta Bentancur, vice president of Shaffe, commented: "This is the first Master's organised by the industry and for the industry, which will help to develop perspective to face the challenges of today and look far to facilitate the road for or industry".
To be considered for entry, prospective students must have completed an undergraduate degree in any discipline and at least five years of documented relevant professional or management experience.
Prospective students are required to satisfy an above average level of English language, as the postgraduate course will be dictated principally in English.
Shaffe invites all those who are interested to reserve their place by registering on the MFP website.