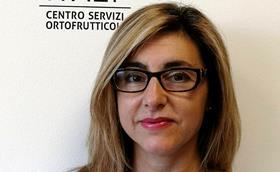 Simona Rubbi, international relations manager at research and marketing group CSO Italy, has been appointed to the board of fruit and vegetable industry association Freshfel Europe.
The nomination was approved during Freshfel's first-ever fully-digital AGM earlier this week, a meeting which also saw the re-election of Stephan Weist as president and Salvo Laudani as vice-president for two more years.
Over the past few years, Rubbi has played a key role in opening up new export markets for Italian fresh produce – helping to gain access for apples to Taiwan, Thailand and Vietnam, citrus to China, and kiwifruit to China and South Korea.
In her new role, Rubbi will be responsible for promoting European horticulture, a topic of particular importance given that EU legislation in this area is under review.
She will also continue her work as vice-president of the European Commission's civil dialogue group on quality and promotion, which she has done since 2018.
Freshfel's board comprises 25 members from across the EU fresh produce business, and Rubbi's appointment brings to three the Italian contingent, which also includes the association's vice-president, Salvo Laudani of Sicilian citrus company Oranfrizer, and Paolo Prudenziati, chairman of Orsero Group.