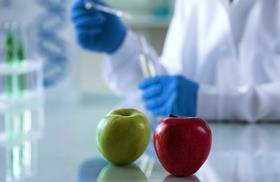 AgriPlace, the global platform for agricultural compliance, is launching a new platform that will digitise and automatically check laboratory analyses, allowing for a better assessment of risk for every supplier and product.
"In addition to information such as supplier agreements and certificates, lab analyses are now collected and checked," the company revealed. "The connection with laboratory Groen Agro Control is now live, and Eurofins and other national and international labs will follow."
According to Hélène van den Dries, product manager at AgriPlace, the way the data is collected makes it easier to quickly assess the risks of a supplier or product.
'The Lab Analysis module automates the collection of results from laboratories and suppliers, which means less manual work and clear results," she said. "The pdf report and corresponding results are automatically retrieved, organised and stored within the private connection with the lab, based on product, variety, supplier and/or grower."
The platform also addresses the reality of increasingly complex, strict and varied quality requirements from supermarkets, standard holders and institutions.
"The information needed to meet the various combinations of customer requirements is often fragmented and access to it not always easy," the company pointed out. "With the Lab Analysis module, a new piece of the puzzle is complete, and the checking of customer requirements regarding analyses and certificates is automated within one platform."
According to van den Dries, the new module makes it easy to analyse and answer questions such as which growers present the greatest risk, how many MRL violations a particular product has had and where the blacklisted active ingredient was previously found.
"This contributes to more efficient planning of lab analyses and better assessment of risk per supplier and product," the company stated.