Food Lover's Market again comes to the aid of hungry South Africans as economic decline continues to affect citizens
South African retailer Food Lover's Market has launched its seventh in-store Hunger Month initiative, culminating with World Hunger Day on 28 May 2023.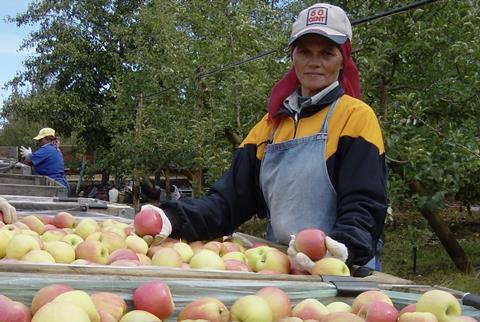 The retailer has secured the support of its food suppliers, including well-known South African apple and pear exporter Tru-Cape Fruit Marketing.
Food Lover's Market Hunger Month is aimed to create awareness and raise funds for meals for the most vulnerable in South African communities annually and has become an annual event.
It is estimated that there are 30m food-insecure people in South Africa. The retailer said it was easy to understand why hunger and food insecurity was a matter of great concern.
"With over 2m meals already banked, we're kicking off in a big way this year, and it makes sense as food vulnerability in South Africa is dire," said Kate Marais, CSI manager for Food Lover's Market.
"Over the last six years, the Food Lover's Market Hunger Month Campaign has raised 6.19m meals donated, with 2.5m of these meals donated in 2022 alone - but this is not enough, and we can do better," she said.
"Last year we had some incredible support from our customers, including Steelcrest High School pupils in Middelburg who came together independently to fundraise for the campaign, and the University of Johannesburg sports students who raised enough funds for 7500 meals.
"This spirit of Ubuntu, a word used in South Africa to indicate a spirit of sharing and caring, has been pivotal to the campaign's success year-on-year," Marais explained.
Shoppers are encouraged to voluntarily buy a meal for 56 cents at a Food Lover's Market till points during the month of May.
On World Hunger Day, 28 May 2023, Food Lover's Market will match the number of meals shoppers donate.
This year, the retailer is starting its annual drive with more than 2m meals through generous contributions from key partners - including legacy partner Tru-Cape.
Tru-Cape managing director Roelf Pienaar said it was tragic that so many children and families faced hunger daily in South Africa, while people globally wasted 1bn tonnes of food each year.
"According to the UN Environment Programme's (UNEP's) Food Waste Index Report, a staggering one-third of all food produced globally is lost or wasted," he said.
"The Hunger Month initiative by Food Lover's Market, one of Tru-Cape's important and loyal customers, helps address both these issues."