The project transforms agricultural waste from greenhouses into bioplastic
A company that converts agricultural waste into bioplastics has been awarded the prize for best start-up by the University of Almería's at its UAL Ideas Fair.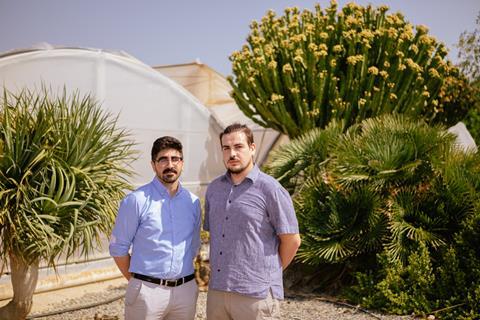 The project, created by Jesús Espadas, Antonio Fernández and Eduardo López, takes the stubble left over from harvesting in greenhouses and transforms it into a biodegradable plastic.
"This not only has a lower carbon footprint but is more cost-effective that other bioplastics because our raw material is not a cost but an income," explained Espadas. "In Almería we are lucky that there is already a full formed logistics chain for waste management."
The stubble is transformed into bioplastics through the use of an enzymatic combo develop in-house along with bacteria. The resulting bioplastic can be used as a more sustainable replacement for soft plastics.
"It can replace any single-use plastic that we use every day, but with the difference that it does not need to be recycled, it is compostable and biodegradable," Espadas said.
The start-up, established in March 2022, is now looking for financing to build a pilot production plant.