Inclement weather and drought means volumes could be down by as much as 35 per cent compared to last season
Drought, a recent hot spell and damage caused by frosts last winter have led to a significant reduction in this season's early new potato crop in southern Spain.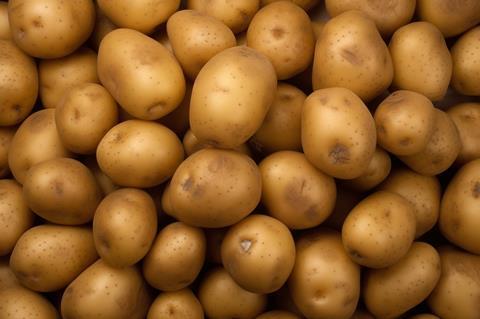 As harvesting gets underway in the provinces of Seville, Córdoba and Cádiz, estimates point to a fall of 25-35 per cent compared to last season.
The Association of Producers and Exporters of Fruit and Vegetables of Andalusia (Asociafruit), whose members account for more than 90 per cent of the region's potato exports, said the fall was in spite of planted area remaining broadly similar to last year.
"The current situation of drought and the restrictions that are applied to irrigation are going to affect productivity on the farms, reducing the kilos per hectare, and generating a second problem, a significant lack of calibre," Asociafruit said.
"The high temperatures of these last days are not helping either, since they add to the effects derived from the scarcity of water.
"On the other hand, it will also be necessary to take into account the damage caused by the frosts suffered this past winter, by the lost production, and in the cases in which this area was replanted again, that delayed sowing, with the factors previously exposed, will have lower productivity."
Asociafruit said planted area totalled more than 10,500ha in the early areas of Cartagena and Western Andalusia, but compared to normal yields of 45,000 kg /ha, many farms will not reach 20,000kg/ha this season.